Shengzhou YILI Necktie &Garment Co., Ltd. a manufacturing and trading combo, produces and exports ties and garments from 1994.
YILI owns advanced company business practice and quality control standard. YILI has the most advanced woven equipment in the world, which are from Italy. Our company is able to do with the whole tie-producing from types designing, fabrics weaving, handmade and machine-made tailor and exporting. To face the competition and challenges form the market, our company will be always centered on specialized operation and develop talent capital based on the future of YILI.
Our products have been sold well not only in China, but also in other countries like Germany, Australia, the US, Korea and Southeast Asia.
Our company is showing our strong vitality to be your ideal cooperation partner. We are always waiting for your collaboration.
Please feel free to contact us for further information.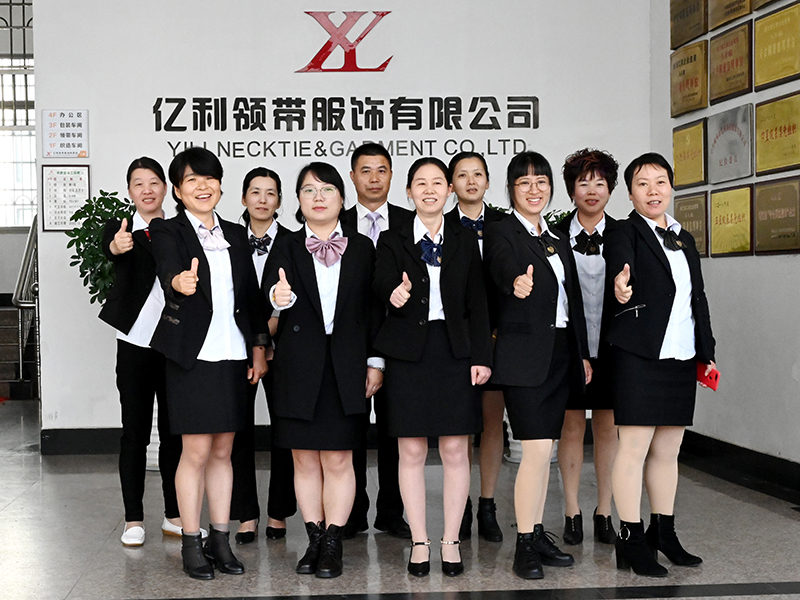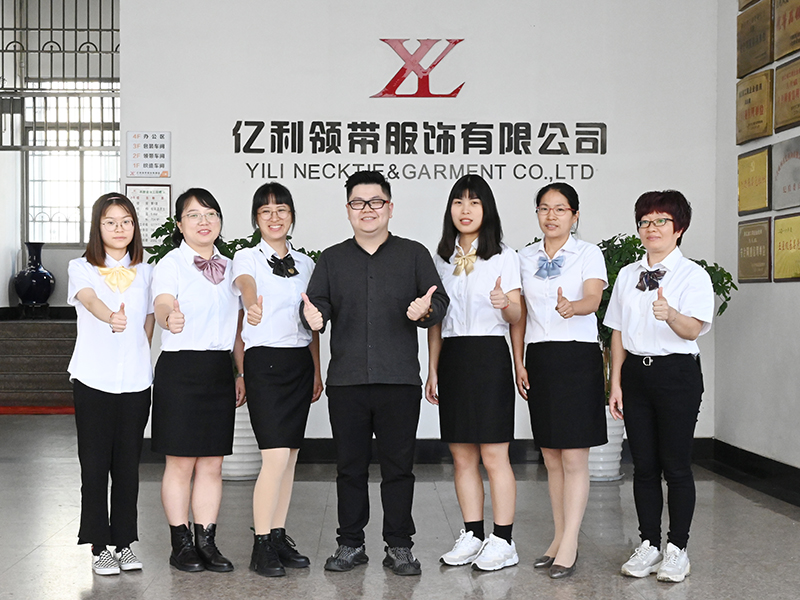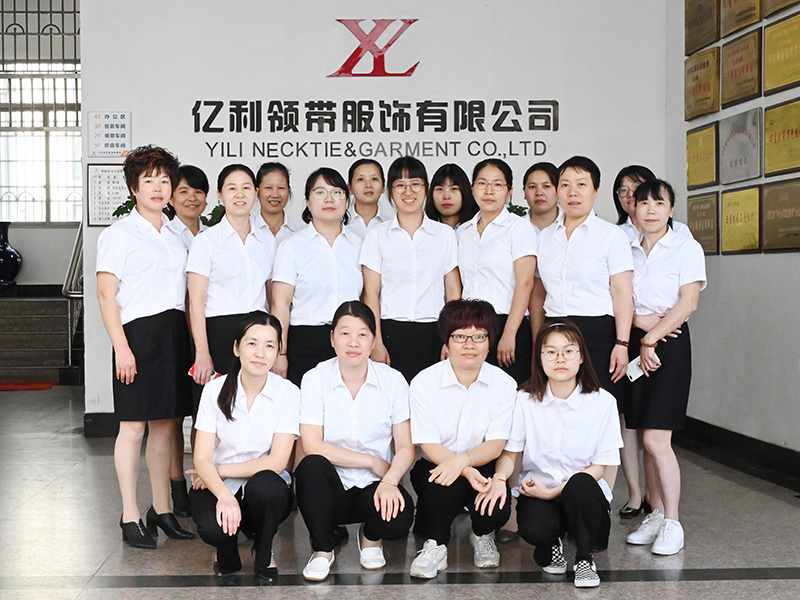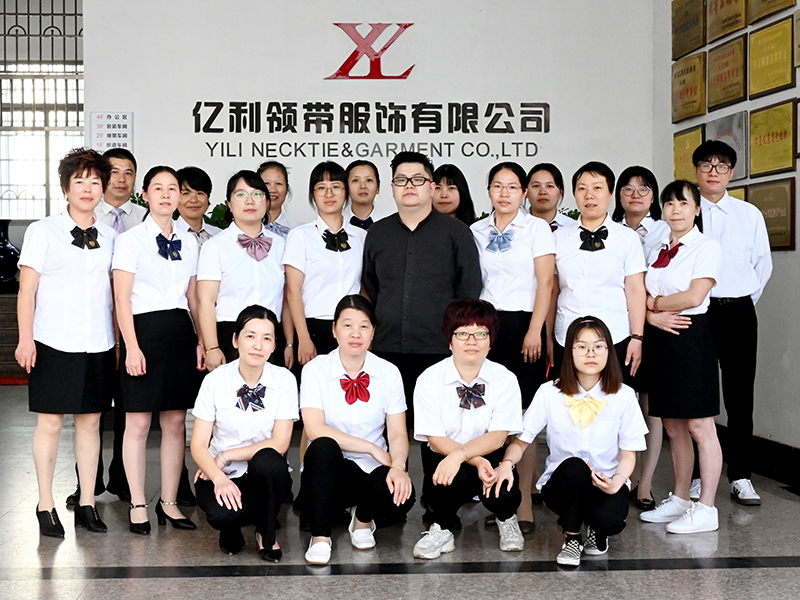 In 1994, the founders, Li Yuming and his wife Lou Liangmei opened a shop in China Tie Market in Shengzhou which is named as "The Ties Country of China". Li was responsible for the design and purchase, and Lou was responsible for the sales. "The good faith management" was their rules. At that time there was an Egyptian who could neither speak Chinese nor had translator. He chose and bought a lot of ties, but the amount of each purchase from different stores was very small. What's more, because of his language barrier, many merchants disregarded him so the quality of the goods was in an uneven level. When Lou saw it, she helped him look for the merchants he ordered and helped him to check the packaging. Finally, no tie was left out. The next day, the Egyptian had someone written "good woman" in Chinese to show his gratitude to Lou. Later, the Egyptian's business grew bigger and bigger, and ten years later he became YILI's long-term customer of the big company. "YILI is my home" is a phrase he always says every time he comes to YILI.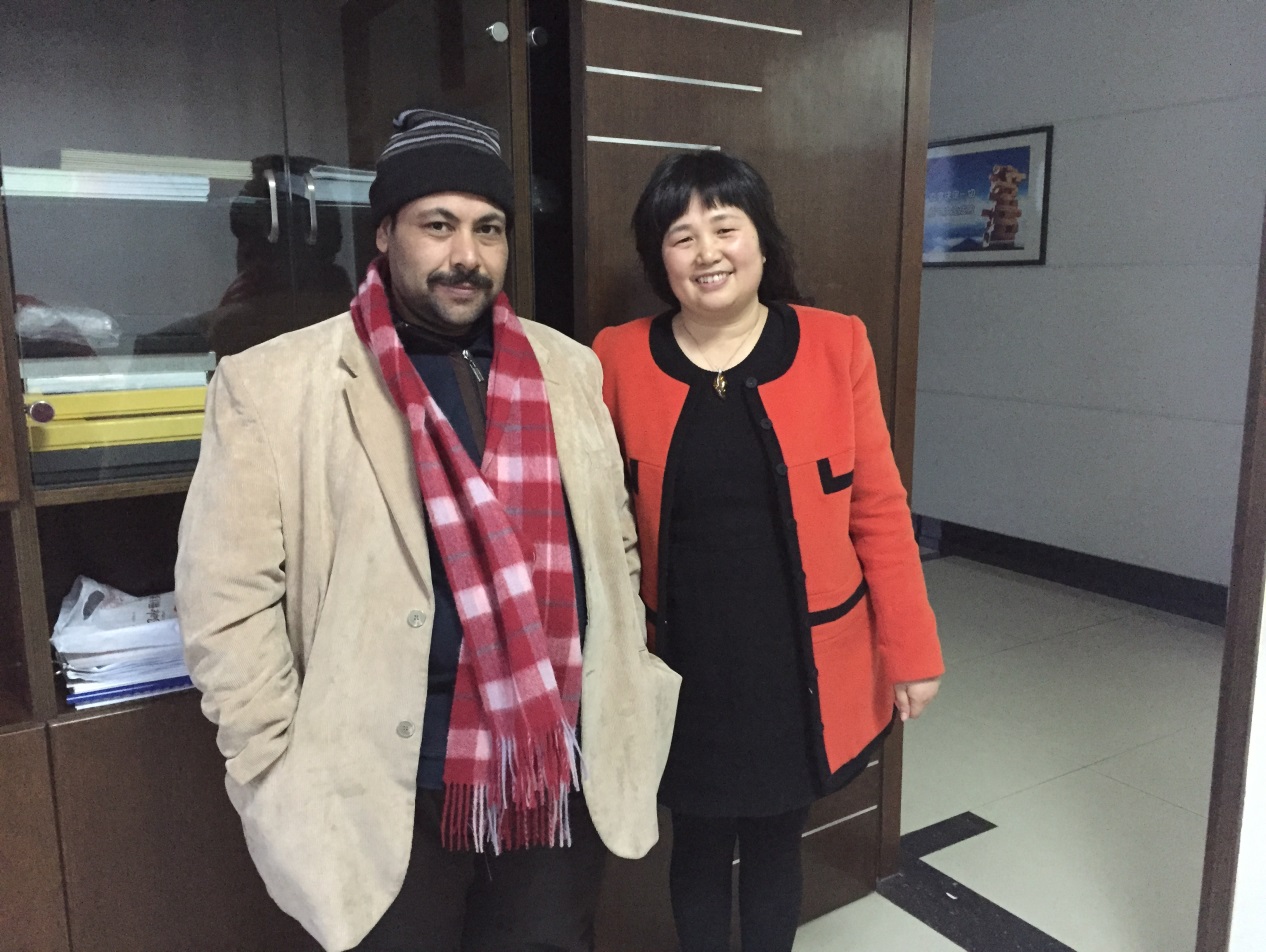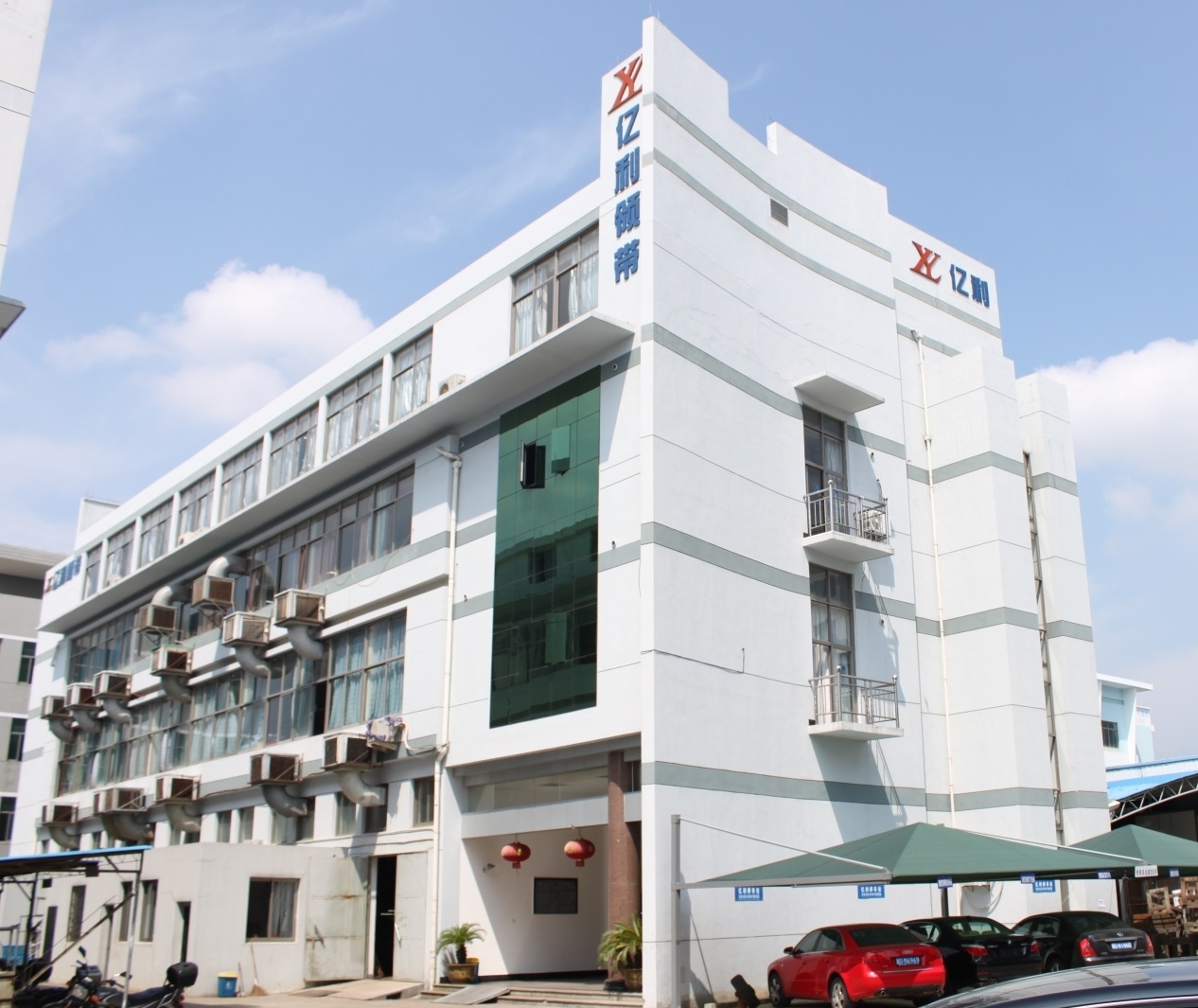 In 1997, because of their innovative design and faithful management, the business was getting better and better. Increasingly, the couple had their own workshops and employees. But early productivity was far from enough to satisfy customers' orders, and the couple often had to work overnight with their employees to pack up but the next day they continued to operate the shop. Accumulation of capital and a steady flow of orders brought the couple's idea of setting up a tie factory.
In 2001, the Li and Lou bought a factory house and formally established Shengzhou YILI Necktie & Garment CO., LTD. "YILI" is the abbreviation of "billions of profits" in Chinese which is the simple desire of the couple. At the beginning there were only about 20 employees and 4 paper board looms in the company. The couple was even worried that there was too much room left in the building, but what they feared a few years later was that there was not enough room for them.
Since 2002, YILI Company has become a member of the Shengzhou Necktie Industry Association board.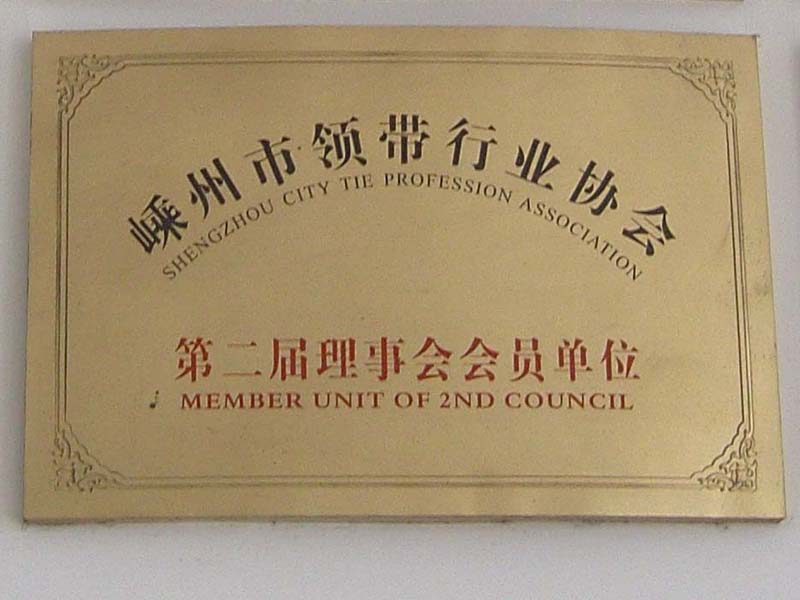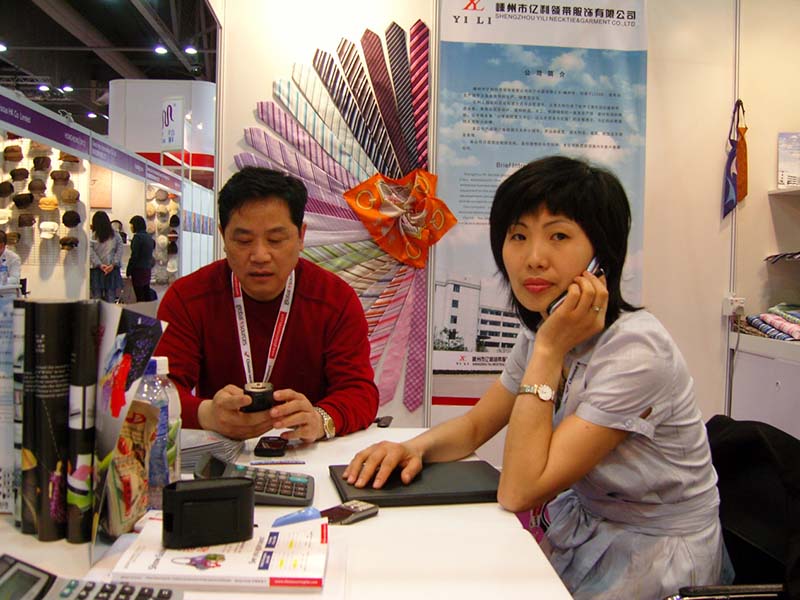 In 2003, YILI Company opened its first official website (www.yilitie.com).
In 2004, YILI Company first participated in the Global Source Exhibition in Hong Kong. 
Since 2005, YILI Company has participated in the Canton Fair every year. Since then from now, the YILI has been rated as "AA class of credit-company among the Zhejiang industrial and commercial enterprises".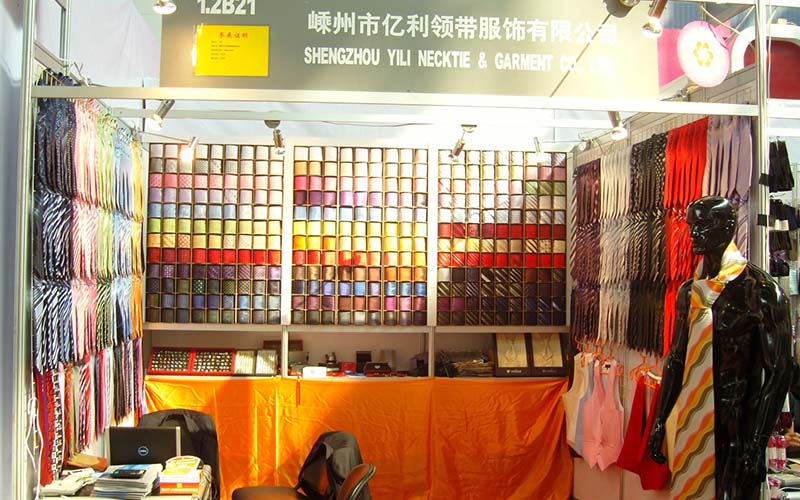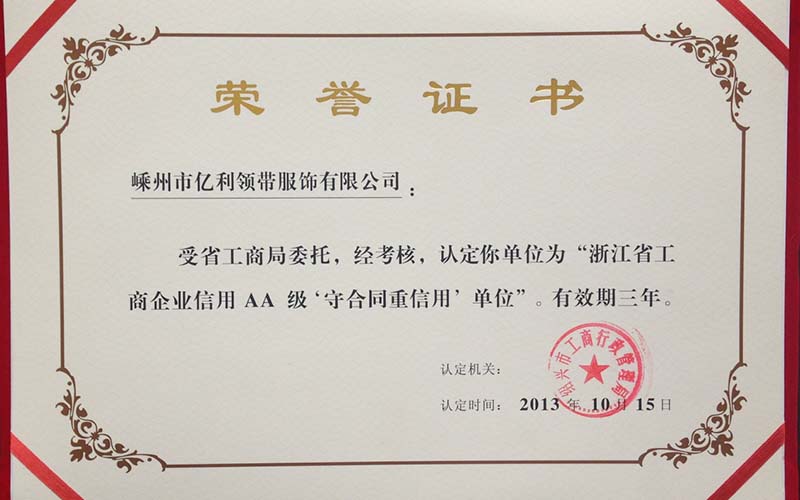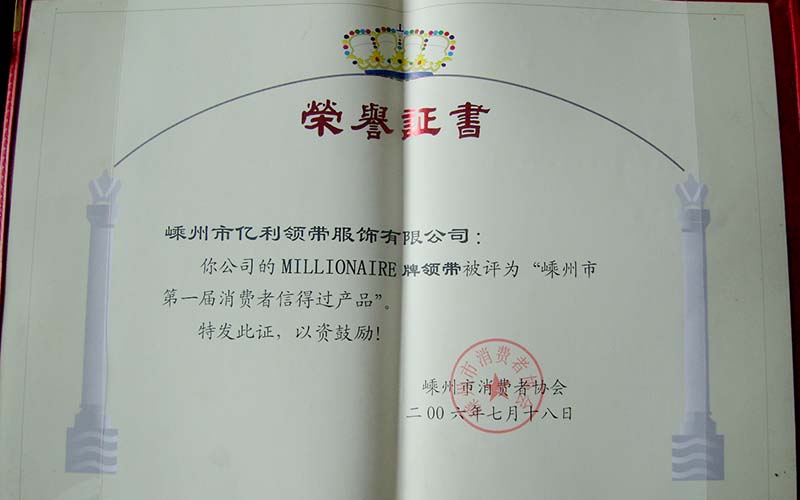 In 2006, the necktie brand "Millionaire" of YILI Company was rated as "Consumer Trust Brand in Shengzhou City". 
In 2007, YILI Company had more than 100 employees and 36 computer weaving machine. The building space looked not enough.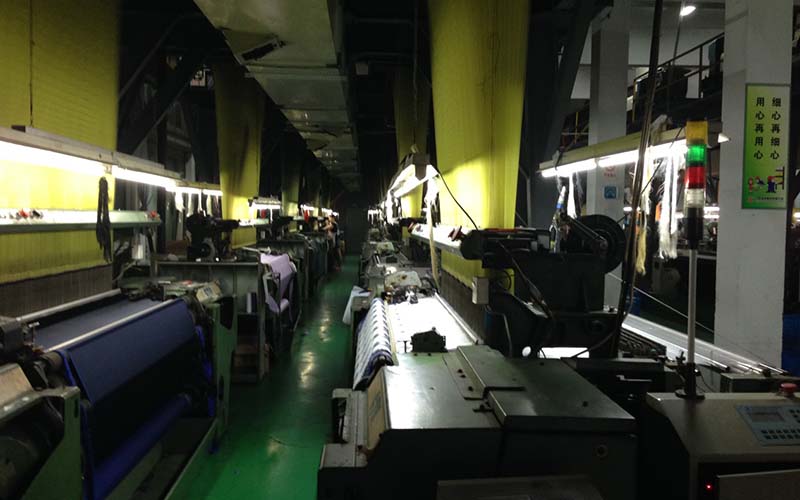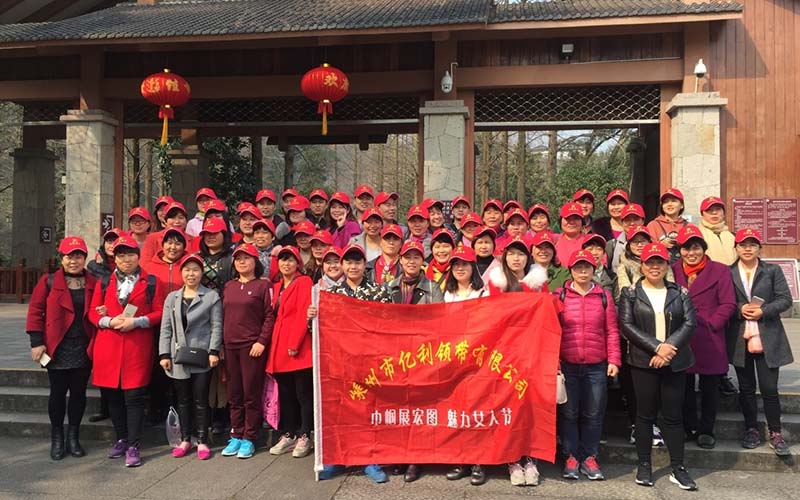 In 2008, YILI Company participated in the Dubai Fair. This year, YILI passed ISO9001 quality certification.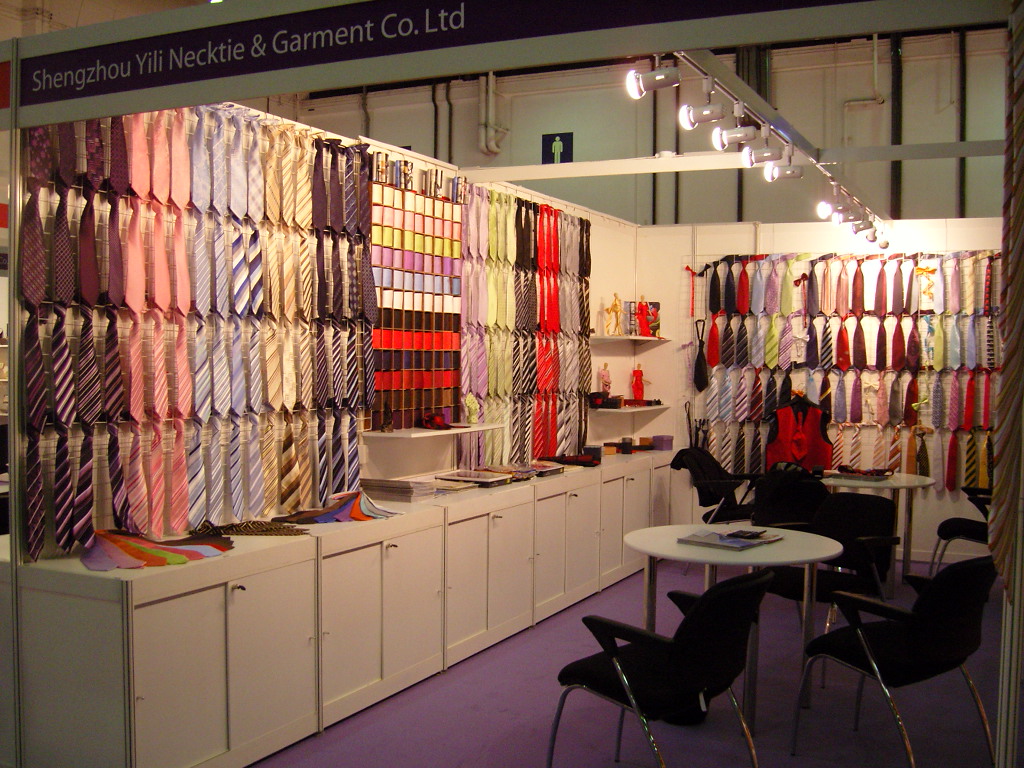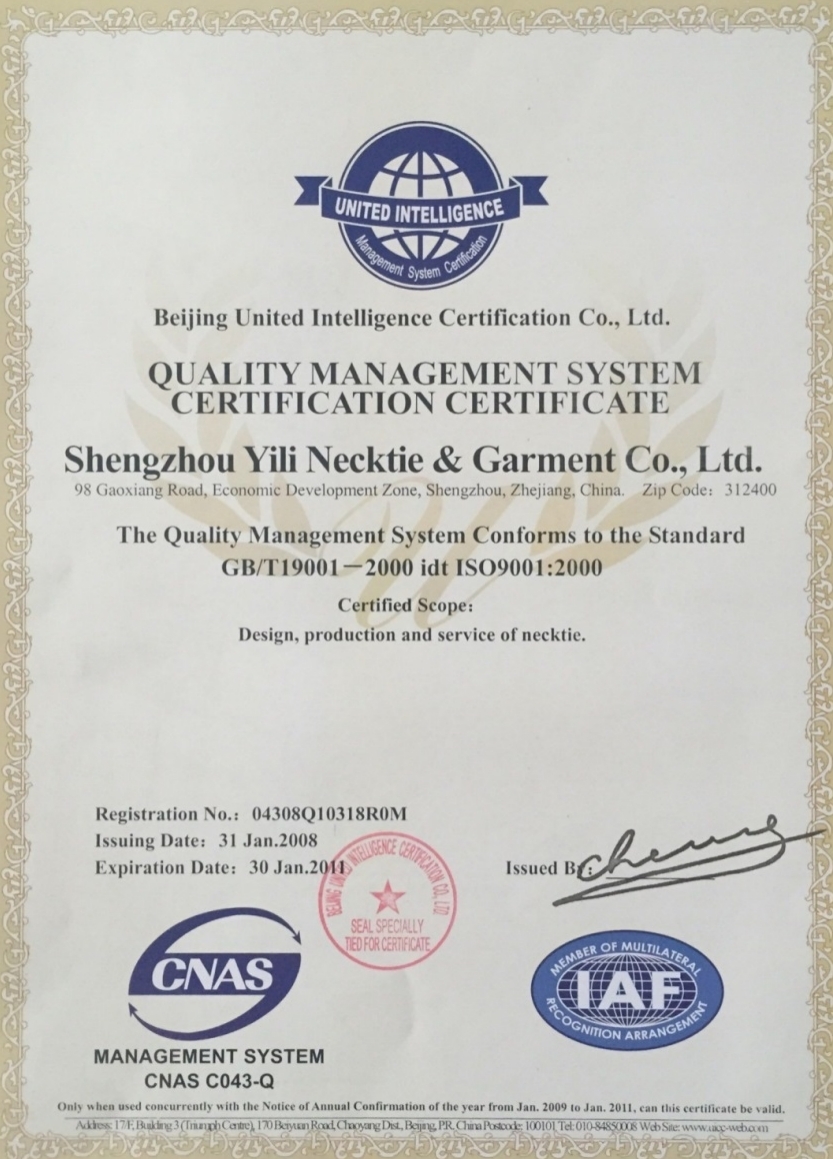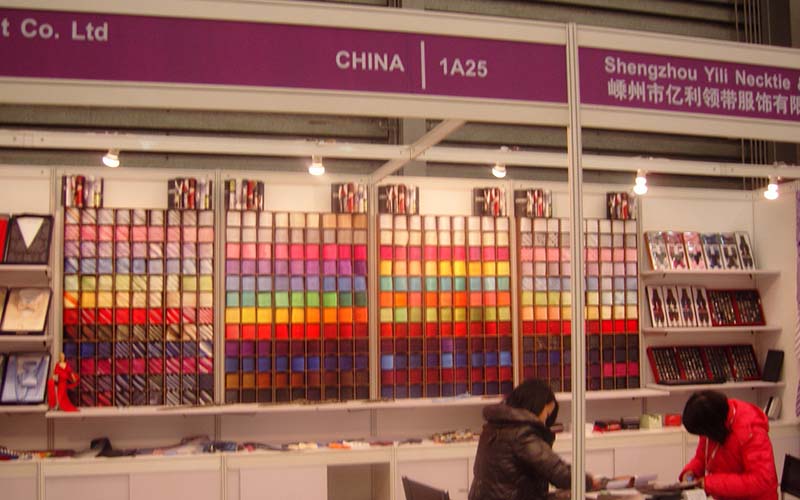 In 2009, YILI Company participated in the East China Fair.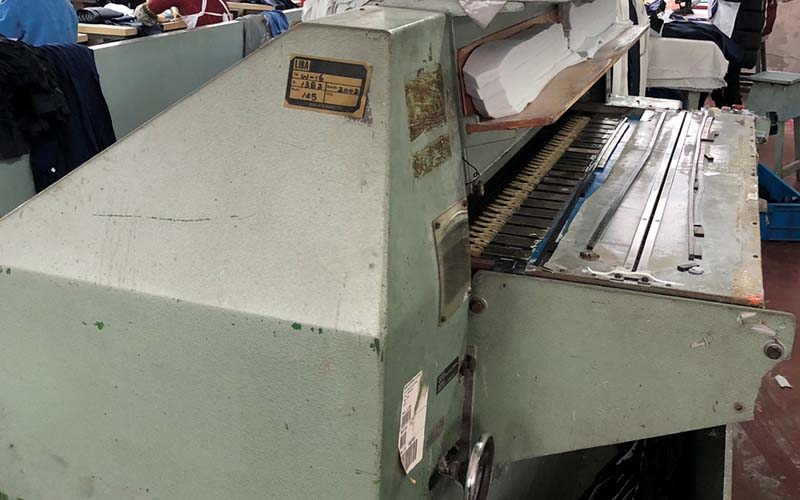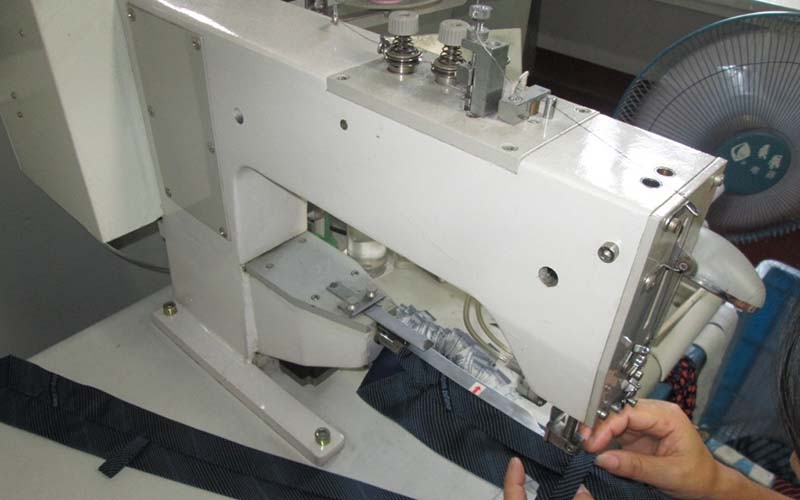 In 2011 YILI Company introduced the imported LIBA Machine and the Auto label-stitching Machine.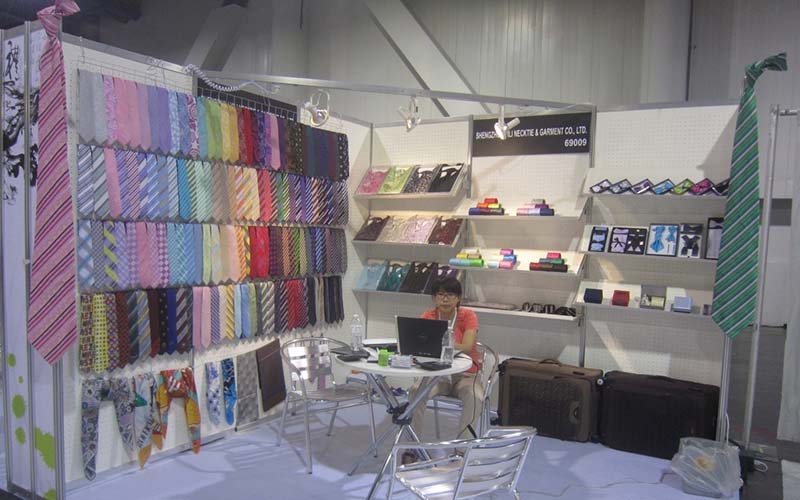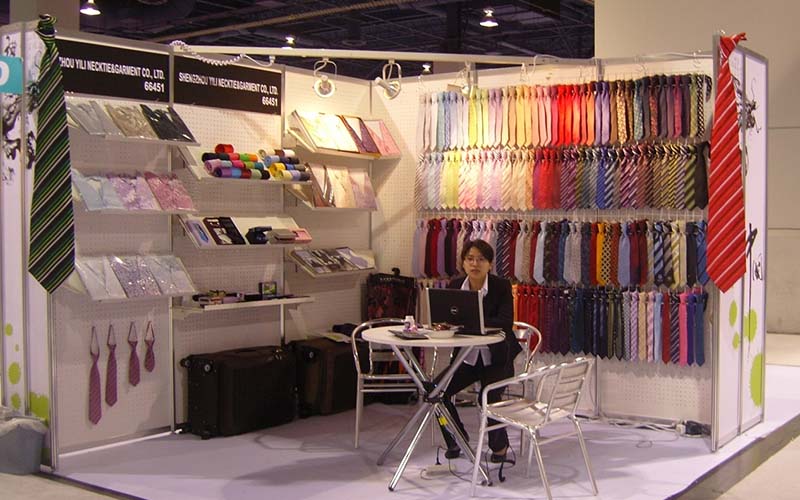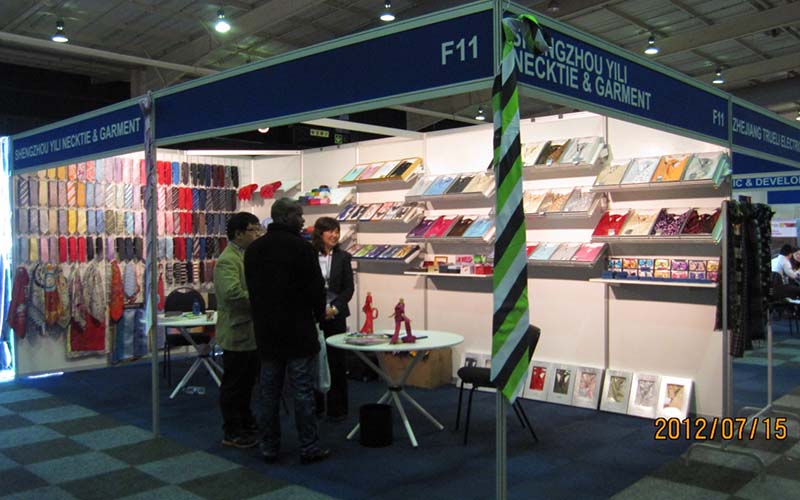 In 2012 February and August, YILI Company participated in the MAGIC SHOW FAIR in USA. In July, YILI Company participated in the South African SAITEX FAIR.
2013year
2014year
2015year
2016year
2017year
In 2013, YILI Company took part in Brazil's first GOTEX and was interviewed by local TV stations and Chinese ambassador to Sao Paulo, Brazil.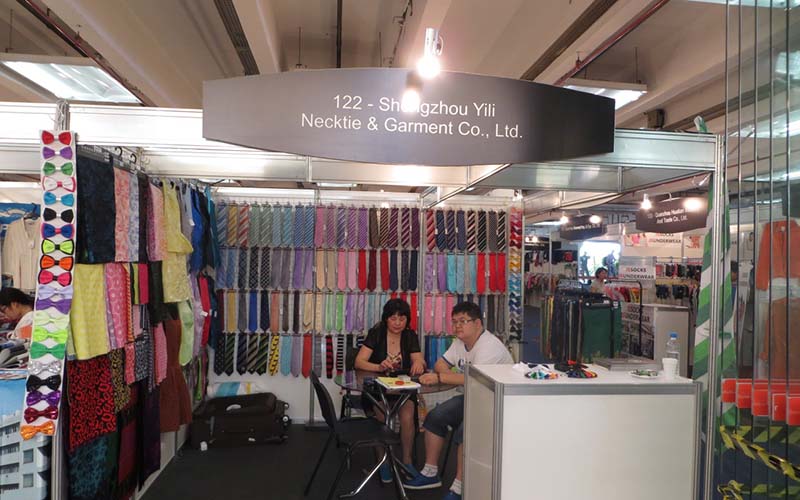 In 2014, YILI Company joined the Shengzhou & Xichang Chamber of Commerce.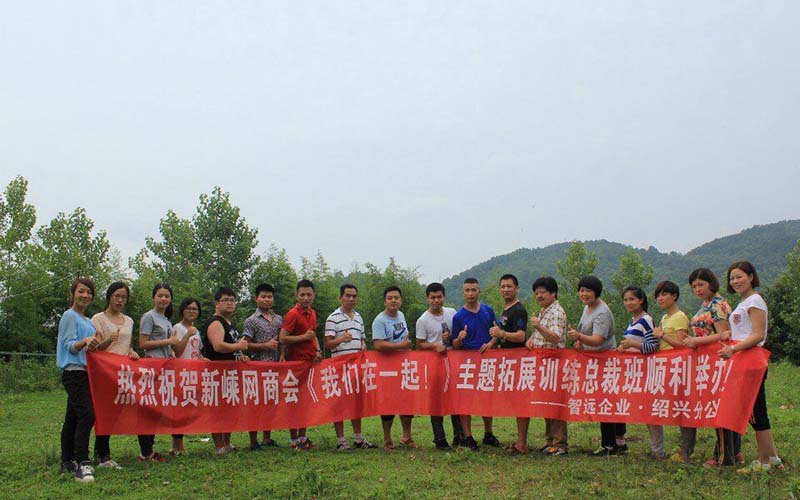 In 2015, the company participated in the INTERMODA FAIR in Mexico. In the year, because of the credit crisis, the city of Shengzhou has shut down 175 companies, including many big tie companies. Most of the tie enterprises faced negative output growth. Thanks to the non-loan the output value of YILI Company is positive.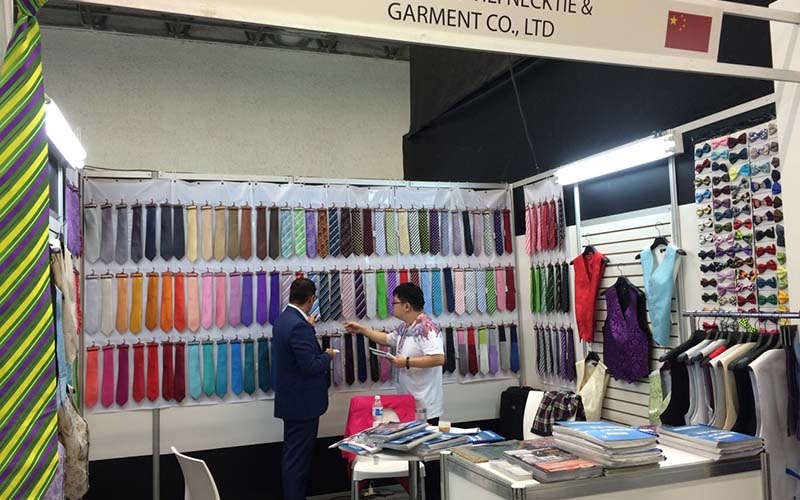 In 2016 March and Oct, YILI Company participated in the INTERTEXTILE FAIR in Shanghai. April, YILI Company passed the ISO9001 quality certification.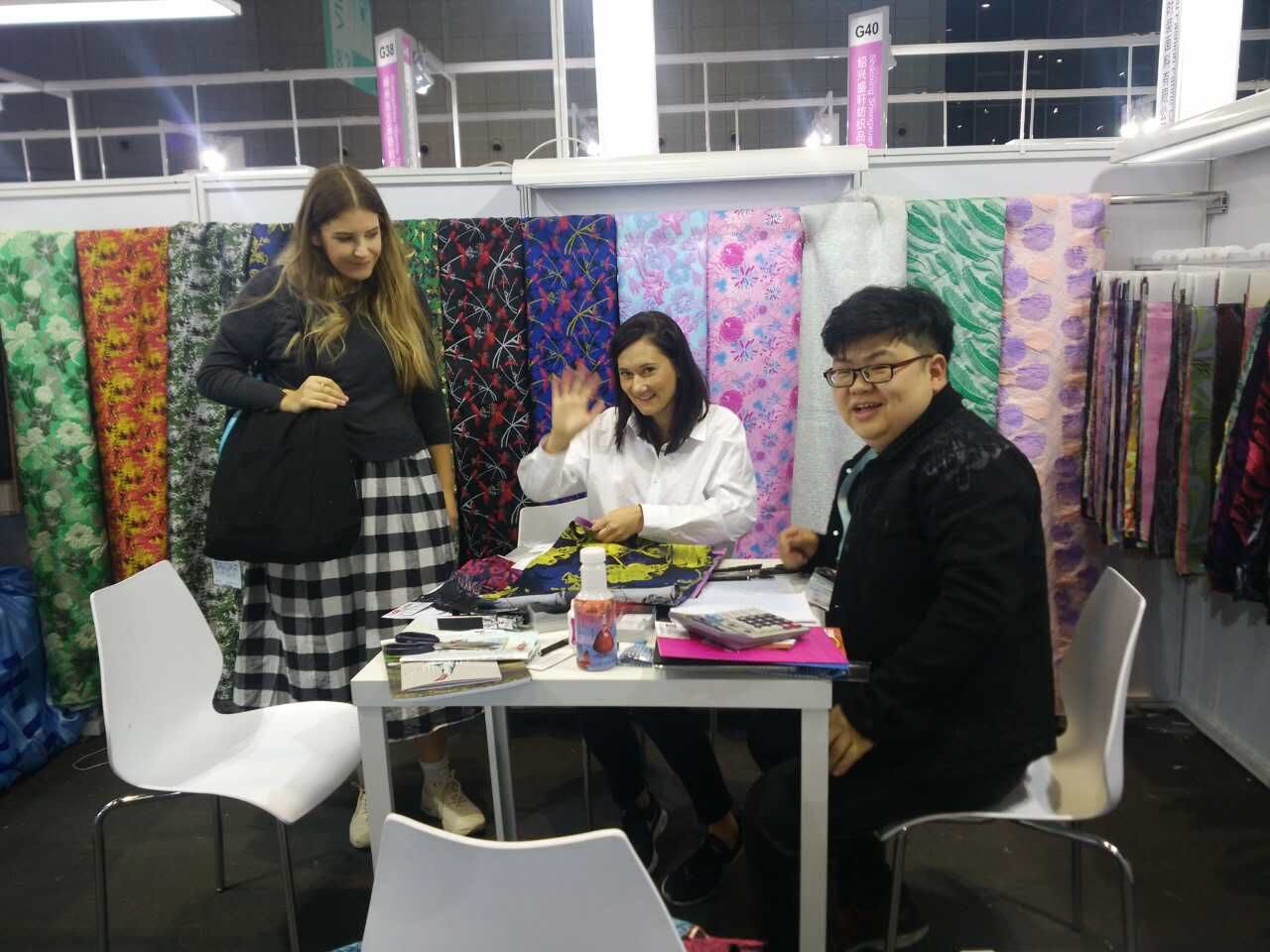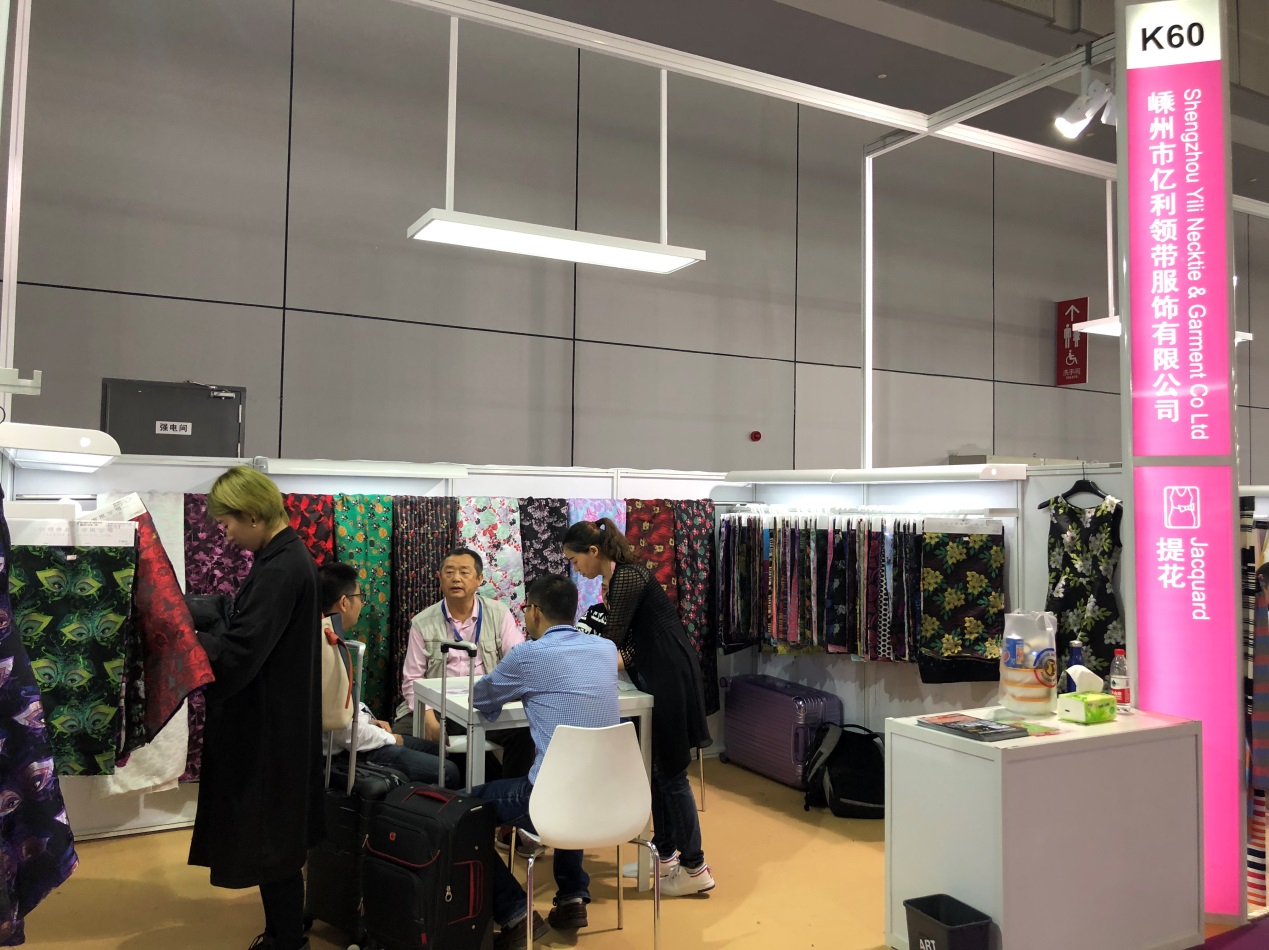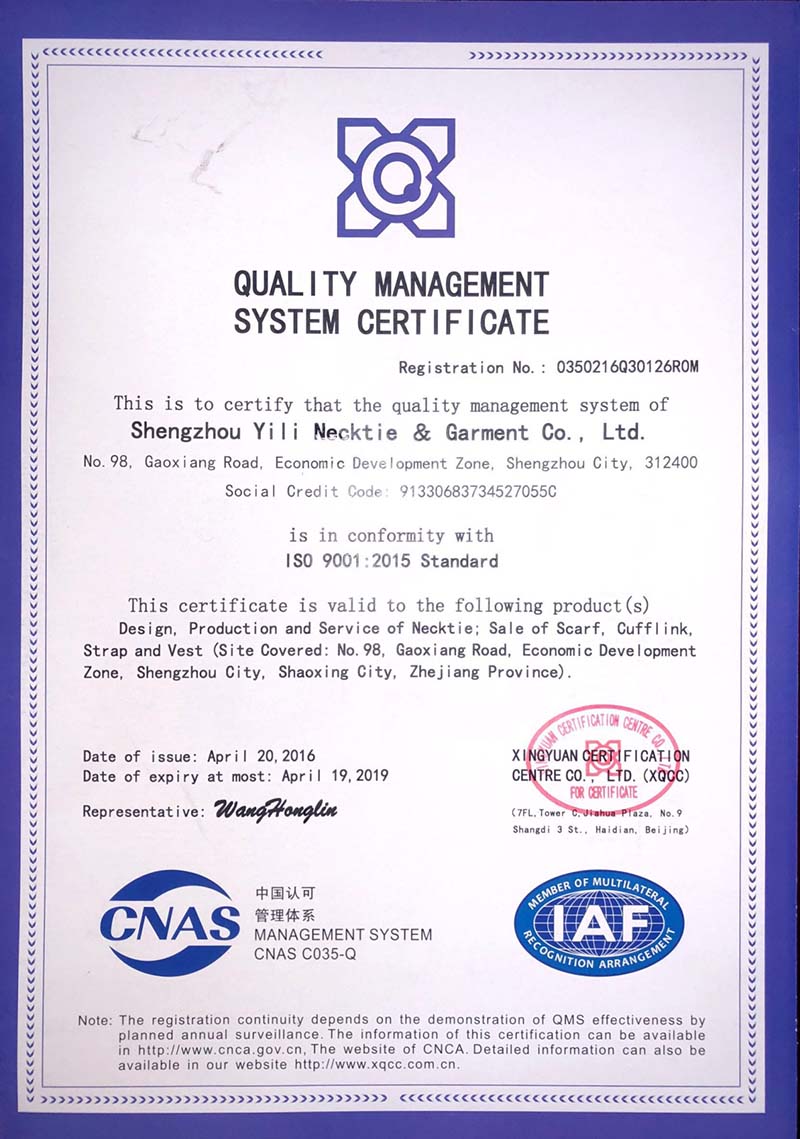 In 2017 Jun, YILI Company passed the BSCI inspection factory.